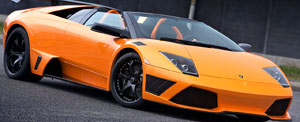 The wait is finally over for those hardcore Midnite Challenge fans! A 100% re-written optimized backend, exhilarating front-end and game engine brings the most newest, exciting and fastest competition to online street racing.

With 490 cars, new car dynamics and specifications, all new dyno and test'n tune, be prepared for a whole new racing experience. All cars now have individualized tunes and dyno tuning is even more realistic than before.

While the general gaming aspect remains that same, a few key changes have been made. Players are now required to have sufficient energy to race other players. Energy regenerates the same as credits. Working has also received a minor update. Players can now choose to pay their models a portion of their earnings. Now, not only does racing well, but paying models well will keep them happier.

Additionally, home invasions, stealing and recruiting have also received major code update to their algorithms. Players that strategically use these methods to stay on top of the leaderboard, may find using these methods slightly different.

Finally, the new Midnite Challenge brings a slight change to how Crews are now ranked. Instead of earning money through Crew Models, crews are now ranked based on the average networth of all its members. However, a crew must have more than five (5) members in order to be ranked.