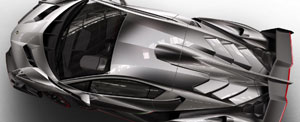 By popular demand, we've worked feverishly over the last several weeks to bring you a major update which will release today! We've brought back a few popular aspects of game play from the old Midnite Challenge including many bug fixes and add-ons.

Here's a run down of what has changed:

Energy has been removed

For improved game play, energy is no longer required within the game

HI insurance has been removed

For obvious reasons, this has been removed from the game.

Pink slip racing has returned

Yes! You read that correctly! Pink Slips are back. However, you must be a paying member to use this feature and you can only pink slip other players of the same skill level.

The old style crew car/races has returned

Crew racing and Crew cars have reverted back to how it was before. Members of your crew work together to earn crew cash. The crew leader can then use the crew cash to build a crew car. Keep in mind that crew cars run times based on the average skill of all the members in the crew.

Crew Size has been reduced to a minimum of three (3)

You only need three (3) members in your crew to participate in crew races and crew rankings.

You can now report a user for abuse by going to their player profile

If you notice a player abusing a bug or someone with a multiple account, you can now report them by visiting the player's profile page.


Bug fixes
1) Limit of recruiting 1-10 models has been fixed
2) Inconsistent models when cruising has been fixed
3) Test'n Tune making your car slower has been fixed

We're positive you all will enjoy the upcoming challenges and gameplay with these changes...

Happy Racing!