For all of you who dont know what HI mode and Boost mode is. Its pretty much a buy in round and you just hi or boost.

I suggest this because after awhile of playing the game gets a bit of repetitive. Would give it a nice mix even if it is just once in awhile.
[SIZE="5"]

#1 most icons in game

.[/SIZE]


:redface:

I am retired ... long live

SILENCE
[SIZE="5"]

My Sluts


[/SIZE]
Black_Metal
Monte_Man
joedaslutter
Pandera !!!!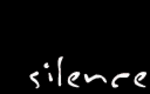 Getting harassed? Have a cheat or bug to report? Have ideas to help the game. Feel free to contact me
jeremy brown says
im gay i like men