From previous revisions we had icons next to our name and it was more like bragging rights. Was kind of neat to see who had who and see whos around.

I know you want to make the game look simple and less clutter but this would be awesome to have since weve all been use to this.
[SIZE="5"]

#1 most icons in game

.[/SIZE]


:redface:

I am retired ... long live

SILENCE
[SIZE="5"]

My Sluts


[/SIZE]
Black_Metal
Monte_Man
joedaslutter
Pandera !!!!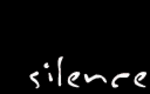 Getting harassed? Have a cheat or bug to report? Have ideas to help the game. Feel free to contact me
jeremy brown says
im gay i like men